Battery Swapping – An Alternative Charging Approach? – Part II
Why is battery swapping becoming successful in China? Well, mainly due to heavy governmental support. Besides that, the strong state–controlled battery standards benefit the swapping stations industry. In May 2020, China included battery-swapping development into its "new infrastructure" campaign –  a national project to offset the economic impact of the pandemic and in order to boost sustainable growth. NIO for instance was unable to quickly expand its network of battery swap stations until it received an investment of 7 billion yuan ($1.1 billion) from state-owned companies in the first quarter of 2020.  
How's the situation in the US

 and Germany

?
Tesla saw the big advantages that attract the battery swap market in China and presented their swap scheme in 2013. However, after their swap stations saw very little usage over the first 12 months, Tesla concentrated on building a supercharger network across the US instead. Also, what they found out is that whoever can afford a new Tesla can also afford a garage at home to charge their vehicle overnight, or at work. So, unless one is on a long journey, the demand in public charges or swap stations was just not high enough then. Another obstacle was the lack of common battery standards across multiple automakers because for swapping battery packs need to be the same size and architecture.  
In Germany, there are many different car manufacturers and likewise no battery standard in terms of size, weight and connection. The development of electric vehicles is progressing very quickly anyway, so industry-wide battery standard may not keep pace either, making the implementation of battery swaps even more difficult. 
On the other side, supercharger stations are extremely expensive and have big obstacles facing the development of infrastructure, which we discussed in one of our previous blog articles.  In comparison to the US, most of China's population lives in apartments, so charging at home is a bit more complicated for them.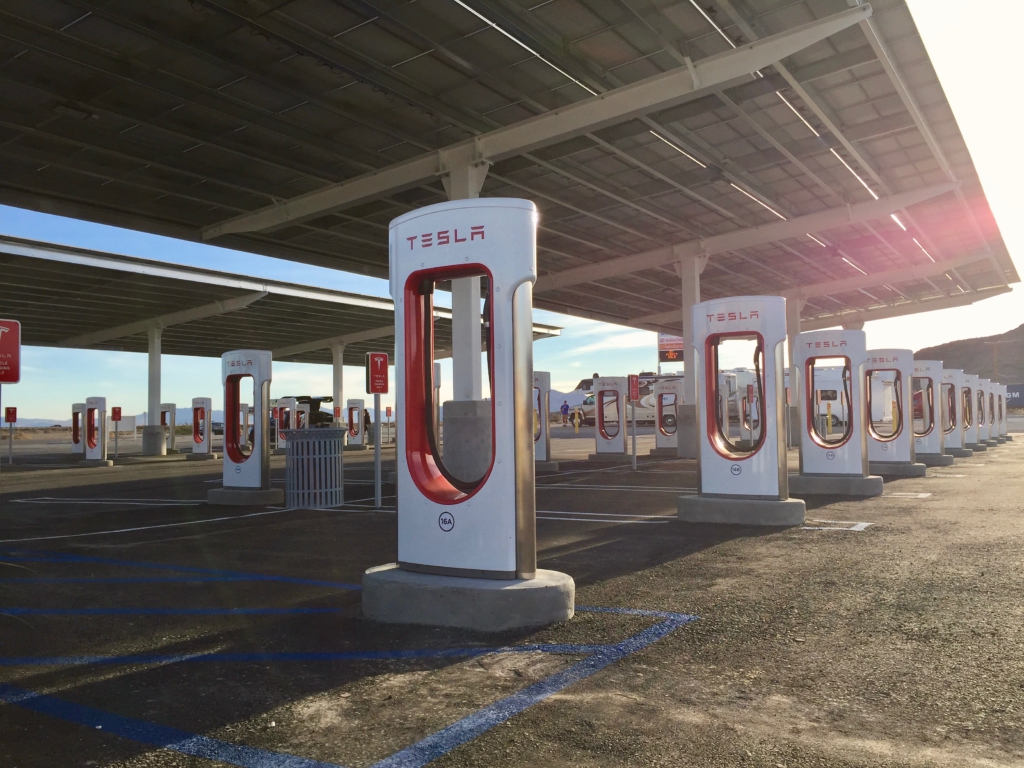 Source: Tesla Supercharger (https://www.teslarati.com)
A gap in the market in the US was discovered by a startup called Ample, based in San Francisco. Unlike in China, they focus not on private vehicles but rather on the commercial light duty EV sector – fleet taxis. An Ample swapping station can identify the exact location of each battery module to be swapped with computer vision and secure wireless communication, when the car's placed in the swapping station. Once the discharged battery modules are removed from the car, they are placed on shelves by robots so that they can be charged and ready for the next vehicle. To that end, Ample has developed their own 2,5 kW/h battery modules. The fleet vehicle as a taxi drives the same 8 hours each day. Fleet cars which are driving all day may not have enough range to last the day, so they need either fast charging (which still involves at least 30 minutes) or super-fast charging (which is yet to arrive) or battery swap. 
Currently, Ample has 5 swap stations around San Francisco and works with 5 automakers covering 9 different EV models. These EV models will either use Ample's battery packs in their construction or Ample will provide an adapter plate that matches the EV architecture making their batteries fully compatible. Similar as the swapping in China, the driver can locate the nearest swap station when needed. In addition to its ongoing work with Uber, it has recently announced a collaboration with energy company ENEOS to bring the technology to Japan, as well as a partnership with NYC-based fleet provider Sally to create a reimagined battery swapping experience for EV drivers and get more EV taxi and ride-sharing drivers on the road, faster.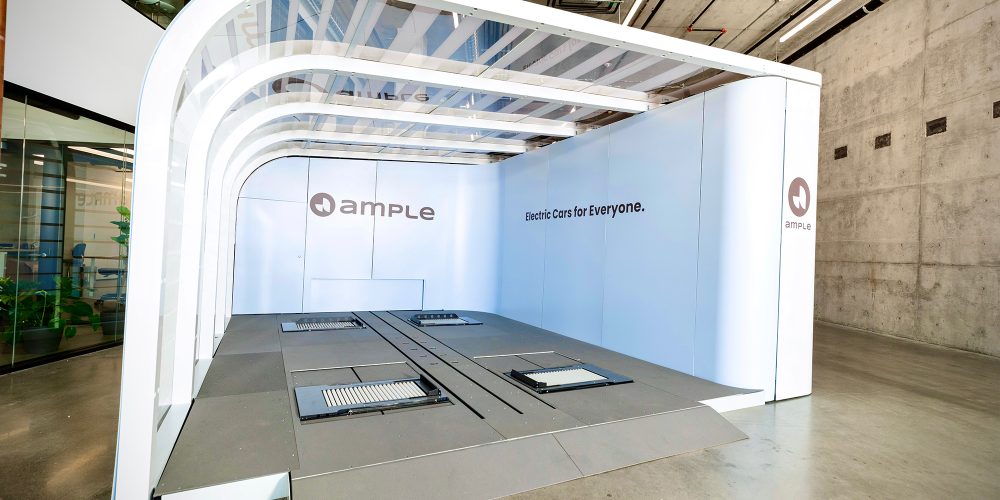 (Source: Ample Swap-Station (electrek.co) )
What 

will future development

 look like?
Experts expect future new opportunities in the EV battery swap market. Government subsidies together with companies will further promote the global development and implementation of electric vehicles. In England, subsidization of e-bike manufacturing is being discussed along with the respective producers. Ireland is planning a 2000€ grant for the installation of fast charging stations, while the EV market in India is expanding in all directions. India already has over 50 startups actively functioning in the battery swap space, almost all of which are partnering with other companies to reduce costs. Similarly, almost all of them are active in two-wheeler models like e-bikes and scooters. The industry got a big boost when the collaboration of the world's largest motorcycle manufacturer Hero MotoCorp. with Gogoro (see Part I) was announced for the expansion of battery swap. 
Authors:
Anna Kilischekow
Arne Siegner