The Pure Performance Battery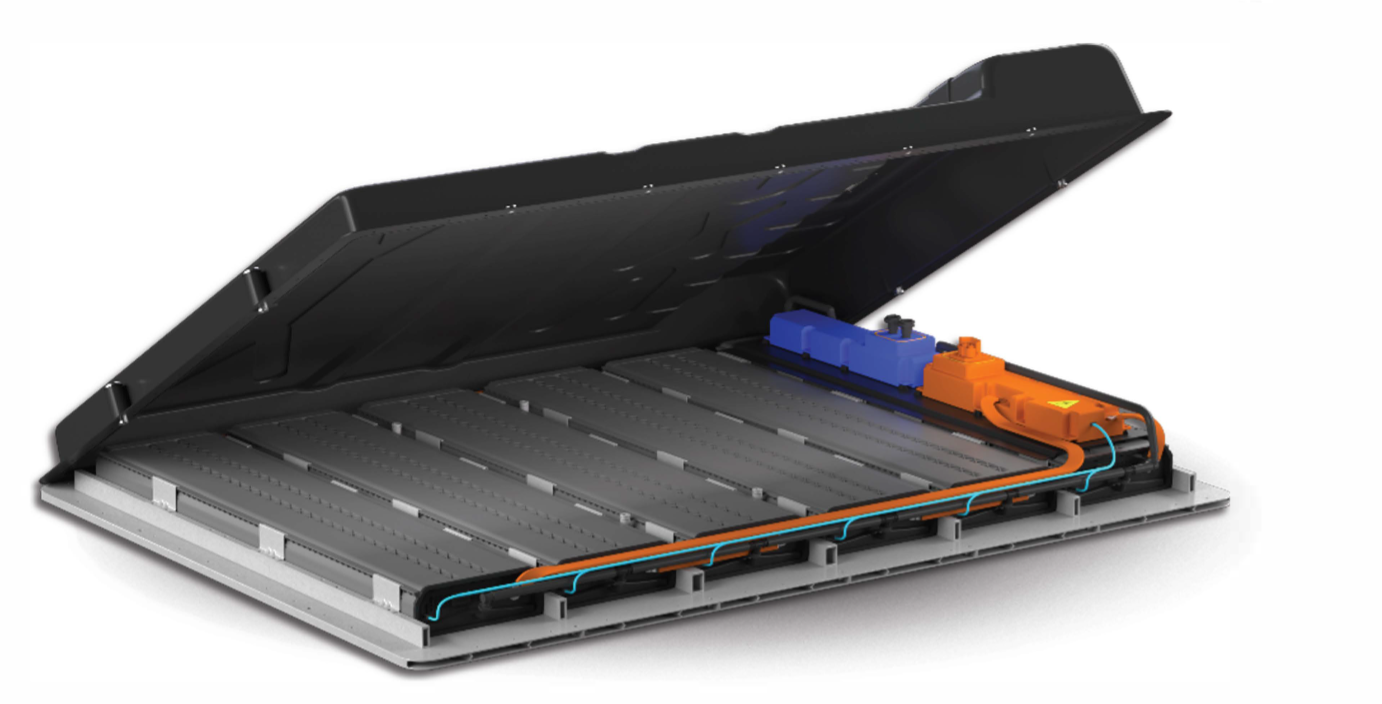 Technical Parameters 

Official Multi-Material Battery Enclosure Project consortium video.
Electromobility Challenges
Increasing the range and efficiency of electromobility are key challenges in global decarbonization efforts. Improving battery capacity, charging times, and charging infrastructure are all important factors in creating electric vehicles that offer consumers comparable performance standards to fossil fuel powered alternatives. However, weight reduction of individual components can also greatly reduce the energy required to accelerate a vehicle and maintain speed. Enter the multi-material composite battery enclosure solution.
Read about the full Multi-Material Battery Enclosure development process and technical specifications in Kunststoff Magazine (page 30-31):
Battery Component Innovation
While most automotive manufacturers have started to shift focus away from combustion engine vehicles and invest heavily into development of EV's, there are still no global standards for production of individual components. Together with consortium partners Evonik, Forward Engineering, Lorenz Kunststofftechnik, and Vestaro (a joint venture of Evonik and Forward Engineering), LION Smart assisted development of a modular-multi-material approach to battery housing production that aims to address these issues. Combined expertise resulted in a brand-independent, cost-effective composite solution that reduces the weight of the battery housing unit by approximately 10 percent compared to other common material combinations on the market, while maintaining mechanical and structural integrity.
Multi-Material Battery Enclosure
The project utilized super cell concepts from LION Smart inside the new battery enclosure to create a cost-effective, lightweight and high voltage cell to pack system. Individual cells are enclosed in a non-flammable dielectric coolant. This also ensures a constantly low average temperature within the battery, which benefits cell aging. The battery housing utilizes a fiberglass Sheet Molding Compound (SMC) based on high-performance epoxy curing agent VESTALITE® S from Evonik to deliver the same effectiveness of metal-based battery enclosures – but in a significantly lighter package!
For more information and technical details about the Multi-Material Battery Enclosure Project, check out the official Evonik press release here:
Sustainability Impact
An added benefit of using the new glass-fiber reinforced epoxy SMC includes implementation of a sophisticated recycling concept from consortium partner Lorenz Kunststofftechnik. With increasing sustainability requirements throughout the automotive industry, producing the battery housing with a focus on circular economy principles was an important design consideration. Production waste from the Sheet Molding Compound can be put back into the raw material cycle, which conserves resources. Additionally, glass fibers from the epoxy SMC can be retained and reused by gently shredding old materials via innovative recycling processes. The capacity to recycle production waste and older, used battery enclosures creates a circular manufacturing model that is both cost effective and beneficial to the environment.
Consortium Partners:
LION Smart GmbH, Evonik, Forward Engineering, Lorenz Kunststofftechnik, Vestaro and Minth